Faxon Firearms 16" 300 BLK FLAME FLUTED, CARBINE-LENGTH, 416-R STAINLESS STEEL, QPQ BLACK NITRIDE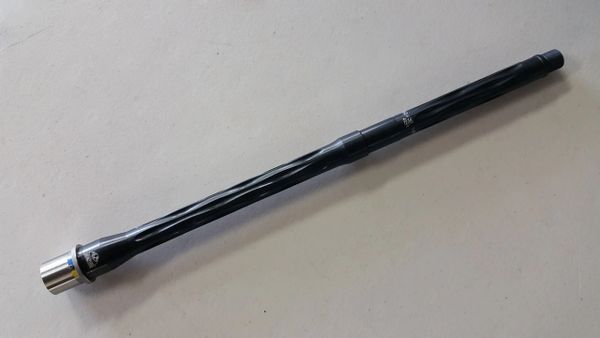 Faxon Firearms 16" 300 BLK FLAME FLUTED, CARBINE-LENGTH, 416-R STAINLESS STEEL, QPQ BLACK NITRIDE
Our valued FLAME fluted barrel improved with QPQ and with stainless accuracy. Variable-depth fluting gives the barrel fantastic performance and an unmistakable look.
Faxon Firearms barrels are the pinnacle of value. Manufactured 100% in-house from cradle-to-grave, these barrels are button-rifled and air-guage tested to ensure superior accuracy.
All barrels are manufactured under our ISO:9001 and AS:9100 (pending) quality certifications. We inspect each barrel over 15 times before it ever reaches you.
Barrel Material: 416-R Stainless
Barrel Type: Button Rifled
Barrel Caliber: 300 BLK
Barrel Twist: 1:8
Barrel Length: 16"
Barrel Profile: Variable Depth "Flame" Fluted
Barrel Gas System: Carbine
Inside Finish: QPQ Black Nitride
Outside Finish: QPQ Black Nitride
Muzzle Thread: 5/8 x 24 TPI (Threads Per Inch)
Gas Block Diameter: .750"
Gas Port Diameter: .110"
Gas Block Journal Length: 1.1"
Barrel Extension: M4
Barrel Weight: ~1.53 Lbs
Magnetic Particle Inspected!
11-degree Target Crown
Gas Block Journal Length: 1.9"
Reviews