GEISSELE Super Semi-Automatic (SSA) Trigger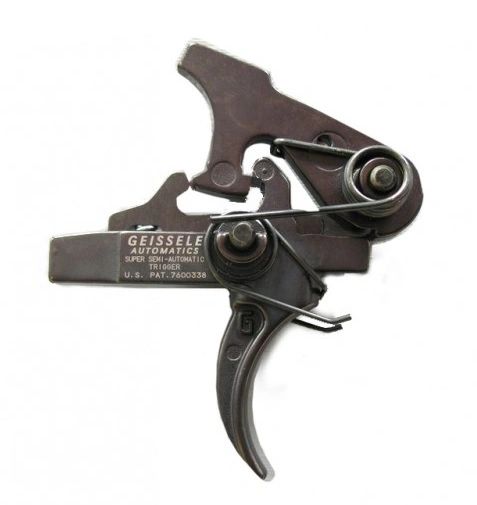 GEISSELE Super Semi-Automatic (SSA) Trigger
The Geissele Automatics Super Semi-Automatic trigger is the semi-only version of the Super Select-Fire trigger. The non-adjustable, 4.5lb combat trigger uses the two-stage design to allow precise and accurate trigger control while still being robust and forgiving enough for Close Quarters Battle. The SSA is Crane Naval Surface Warface Center safety certified and recommended for Law Enforcement, Close Quarters, and mid-range work.

Type: 2 Stage
1st Stage Weight: 2.5lbs.
2nd Stage Weight: 2.0lbs.
Total Pull Weight: 4.5lbs.
Adjustable: No
Recommended Use: Law Enforcement, Home Defense, Hunting
Pin Size: Mil-Spec
Reviews