GEISSELE Super 3-GUN (S3G) Trigger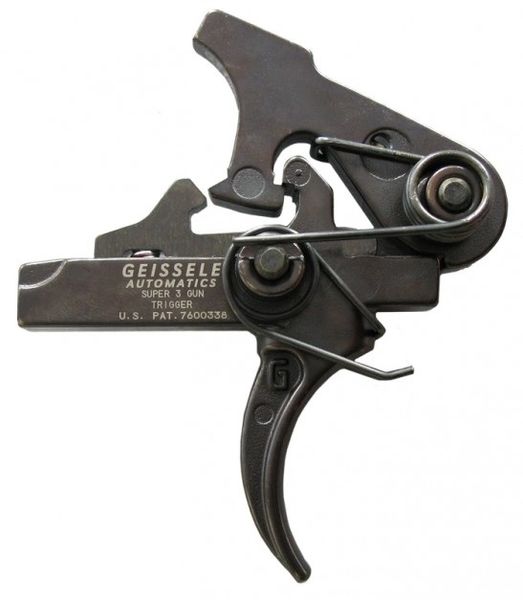 GEISSELE Super 3-GUN (S3G) Trigger
The Geissele Super 3 Gun (S3G) trigger is a semi-automatic-only, hybrid-pull derivative of the two-stage Super Select-Fire (SSF) combat trigger that Geissele Automatics produces for customers in the U.S. Special Operations Community. The S3G was developed to combine the SSF combat trigger's match-grade semi-automatic performance with its smooth single-stage full-automatic feel to make a fast, smooth, and robust trigger ideal for 3 Gun competition shooting.
Type: Single Stage
1st Stage Weight: 4.0lbs
2nd Stage Weight: N/A.
Total Pull Weight: 4.0lbs. (3.25lbs. or 4.0lbs depending on spring)
Adjustable: No
Recommended Use: 3 Gun
Pin Size: Mil-Spec
Reviews