RAINIER ARMS RA612-SS RAC Compensator Muzzle Brake .223 5.56 Matte Stainless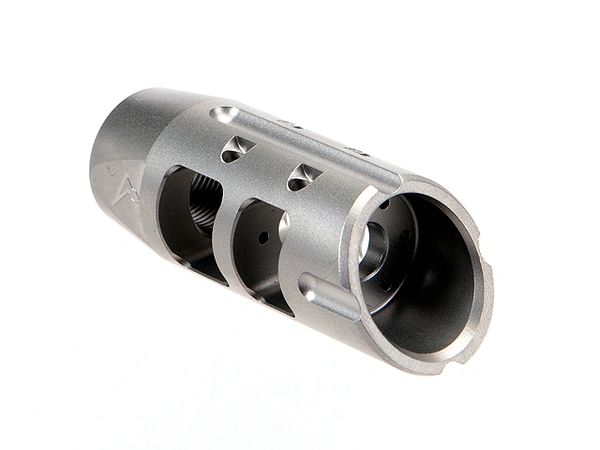 RAINIER ARMS RA612-SS RAC Compensator Muzzle Brake .223 5.56 Matte Stainless
The Rainier Arms Compensator RAC™ is designed to keep your sights on target for a faster follow up shot. The lateral ports reduce felt recoil expending gases to the side & front, while the top ports & slant are designed to keep the muzzle down.
Specifications:
.223 / 5.56 (1⁄2 X28 TPI)
Length: 2.3 Inches
Diameter: .890 Inches
Weight: 2.6 oz
Finish: Matte Stainless
Made in the USA
Crush Washer is included!!
Reviews